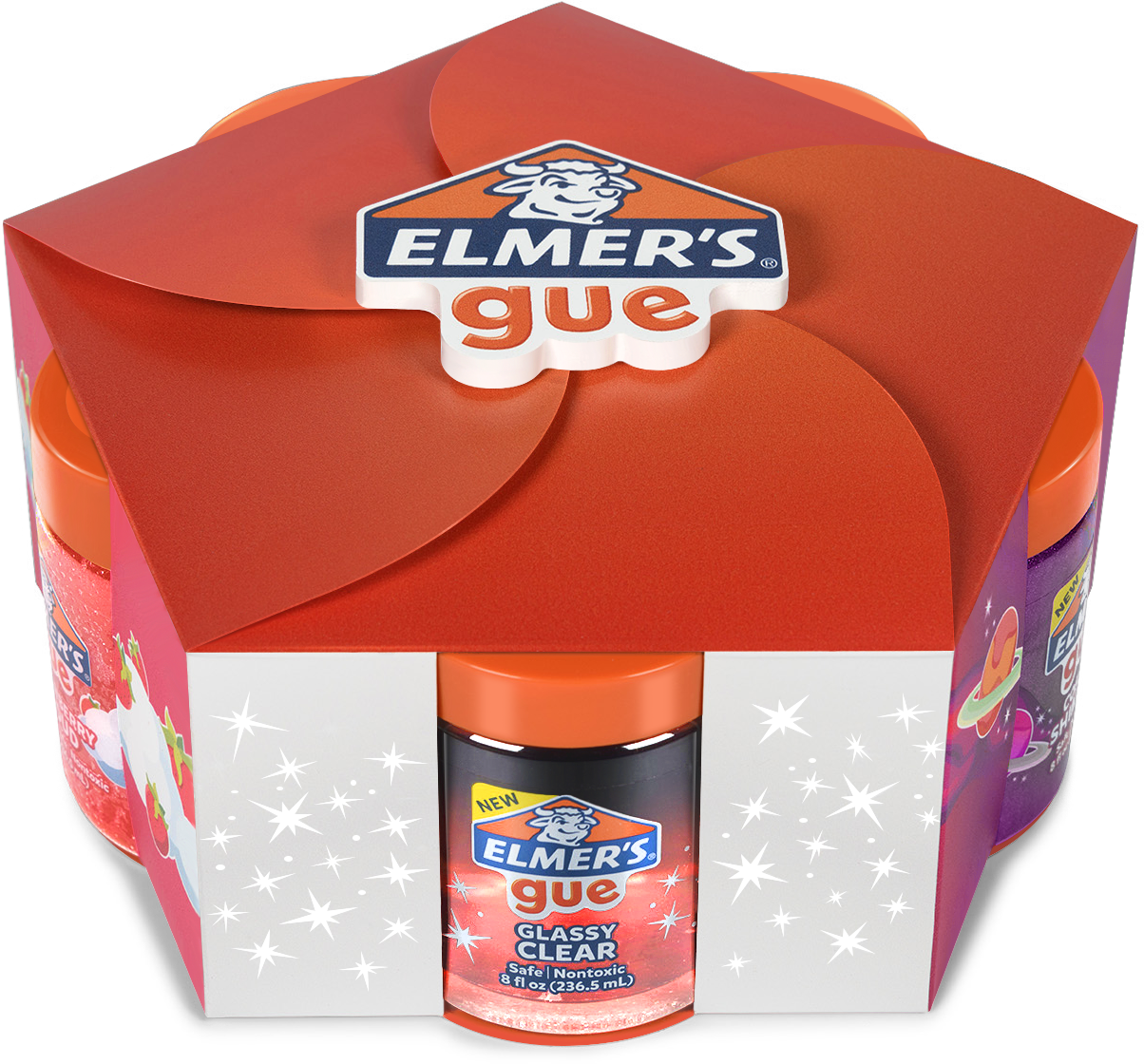 Elmer's® Gue Kit
Packaging – Influencer Kit
Design
Layout
Proofreading
Digital Printing
Assembly
Packing & Shipping
Create a "camera-ready" package of Elmer's GUE sample jars for sending to unbiased YouTube influencers to promote sales.
Package 5 jars of GUE in a unique way to make recording the product reveal interesting and fun.
Conform to Elmer's graphic standards while being visually appealing.
Securely package and ship kits to arrive without structure damage or product shifting.
Cost-effectively create the design, engineer the structure, produce, assemble, pack and bulk ship — all through one source.
A creative and colorful paperboard package that clearly displays the 5 jars of Elmer's GUE. A unique "pull-top" button opens to a card that briefly describes each GUE, which is then removed to reveal the jars underneath. We were able to design, produce, assemble, pack and bulk ship.