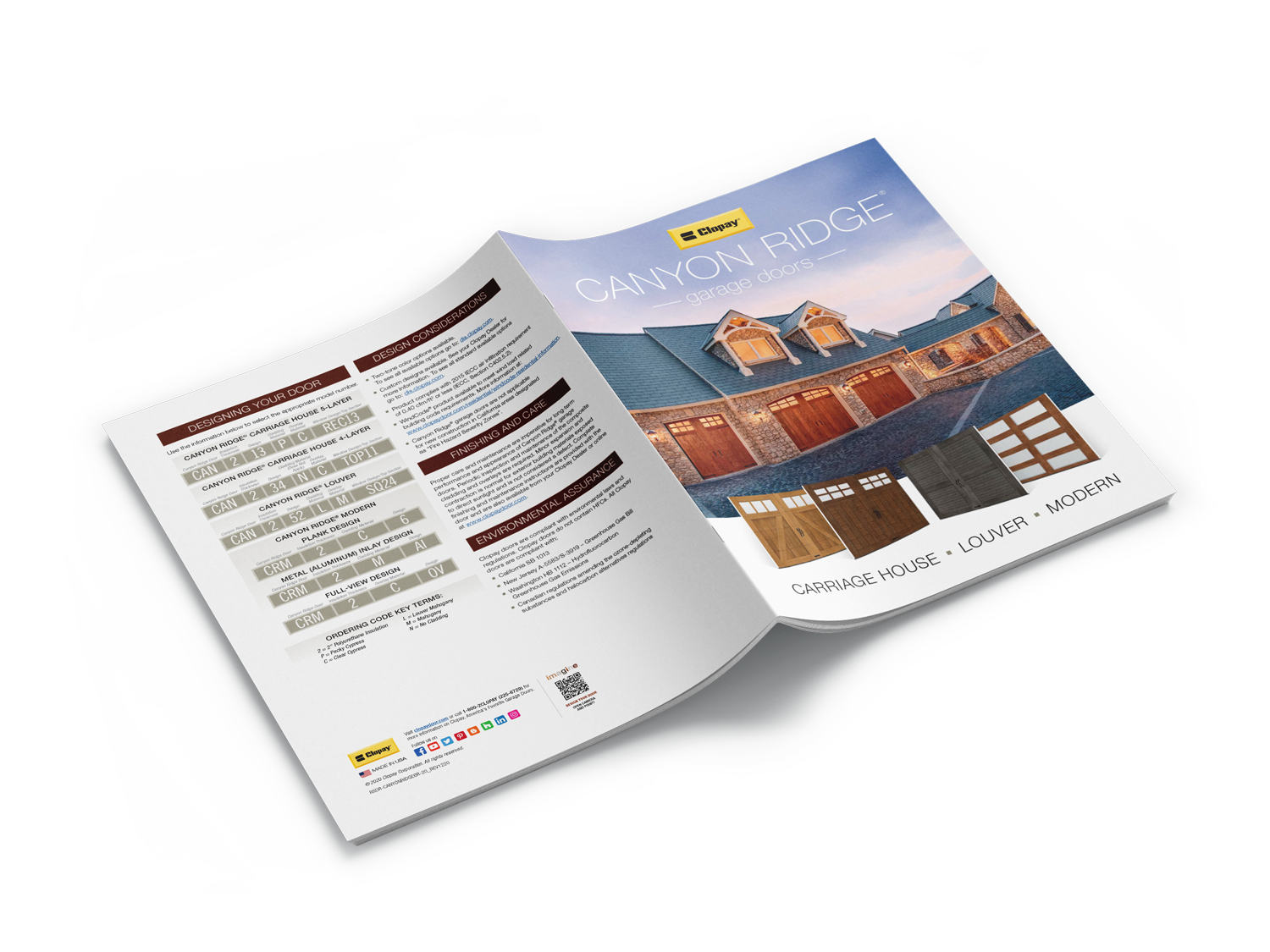 Clopay® Canyon Ridge® Garage Doors
Design
Layout
Illustration
Photo Retouching
Proofreading
Segment the Canyon Ridge product line into a specific brochure.
Clearly display the enhanced features and benefits of the product.
Differentiate the series of the product for different home styles.
Follow existing Clopay design language to create a 24-page layout.
Product line clarity was achieved for each design series by having them on separate spreads highlighting features and benefits. Customized 3D cutaways further explained the construction options. While the Canyon Ridge product line appears in a larger product catalog, this segmented brochure has helped dealers upsell by focusing their customer's attention on this unique product.
Related Work
Caterpillar® D6R2 Brochure
Breanna Morr
2022-07-18T20:07:42+00:00
Ideal Door® Garage Doors Installation Instructions
Breanna Morr
2022-07-18T20:09:00+00:00
Clopay® Canyon Ridge® Garage Doors
Breanna Morr
2022-07-29T17:56:45+00:00